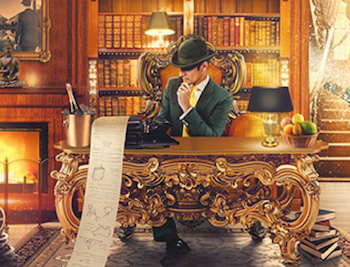 This month players at the online casino MrGreen have had the chance to claim thousands of free spins in an amazing christmas calendar. Each day between the 1st and the 24th of December MrGreen calendar has opened up for new spins in popular games. Now that the christmas calendar is closed there is a new interesting promotion running in the casino. We're talking about the New Year Promo which started just today! During ten days MrGreen will reward all players with juicy offers including free spins, bonuses and cash prizes. Each day there is a new resolution to check out on the campaign site at MrGreen. This Saturday the resolution is to eat healthier and that means fruity fresh free spins! How about that!
120 fruity free spins
If you want to live healthier you ought to play healthier! And what's more healthy than 120 fruity free spins! This day you can claim all these free rounds in the new campaign at MrGreen. During the day you will be rewarded with spins when you ake a deposit to the casino. The more you deposit the more free spins you get, as simple as that! A deposit of €20 during Saturday will give you 20 delicious free rounds. If you deposit €50 instead you will get no less than 50 fruity free spins. Last but not least, players that makes a deposit of €100 or more today will be rewarded with 120 juicy free rounds. All collected spins will be paid out tomorror by 1 pm. Then you can play with your calendar spins in the netent slot Fruit Shop.
€2000 casino tournament
If you check out the New Year promotion at MrGreen on Sunday you will see an exciting casino tournament. If you join this tournament you have the chance to win amazing cash prizes. In total MrGreen are giving away no less than €2000 in pure cash. There are five prizes to win and to be able to this you must play on Jack and the Beanstalk during Sunday or Monday. Players that has the highest percentage win during 20 spins in a row will win a cash prize. The winner who takes it all will get €1000 but there are four other nice prizes to win. All prizes will be paid out to the winner's accounts on Tuesday by 1 pm. Of course there are no wagering requirements connected to the money. So if you like, you can withdrawal your winnings right away!
---
Andra inlägg